Disclaimer: This will be your baby's next favorite toy!
The feedback we've got from parents and grandparents about their babies going absolutely crazy about DuckSlide was overwhelming!
Both parents and children have a blast watching these cute little ducks racing and climbing up the stairs before sliding down the track.. and it plays fun songs too! This makes it a simple and timeless toy that all ages can get a kick out of!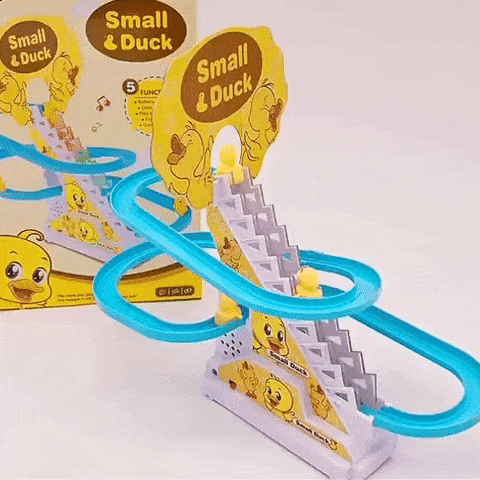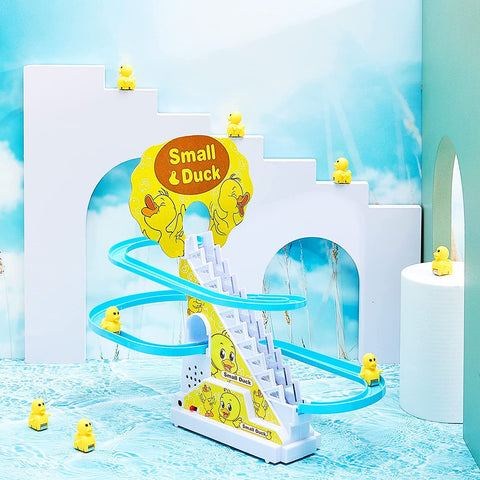 What do we love about My DuckSlide? 🐥
Eye-catching design 😍
The toy set comes with vivid colors, flashing LED lights, and cheerful music which grabs babies attention and makes them addicted to joyfully watching the cute little yellow ducks climbing up the stairs and sliding down the tracks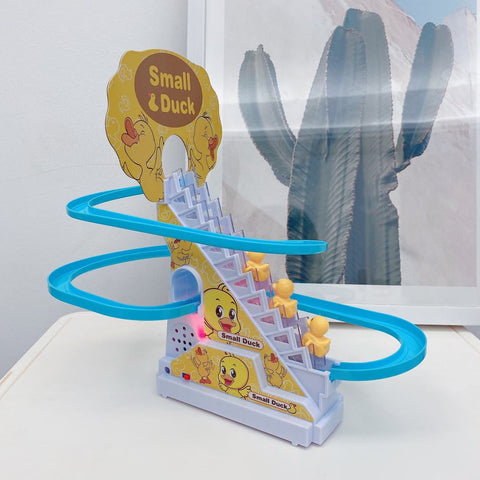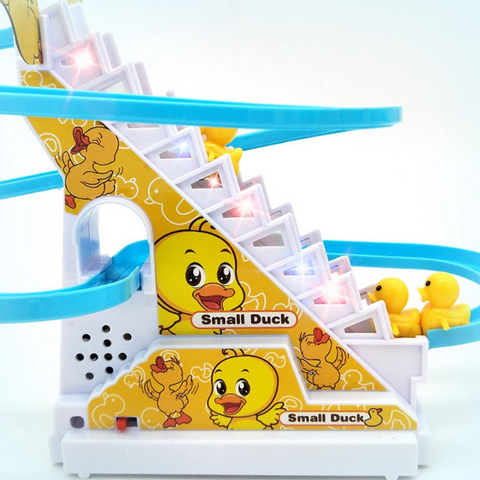 Boosts babies development 👶
DuckSlide not only keeps your baby busy and entertained for hours but also helps improve color recognition, hand-eye coordination, and sensory development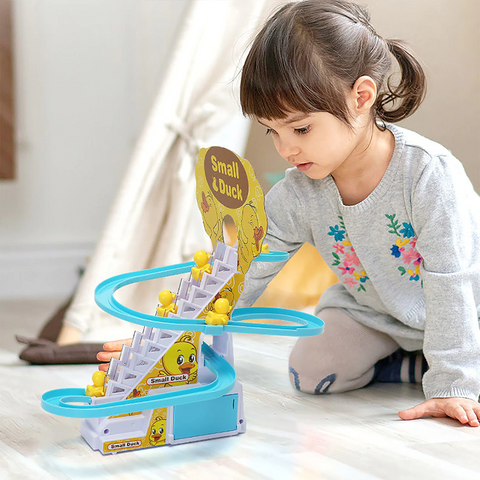 Safe & Durable 👍 
Made from premium quality eco-friendly ABS, the toy is non-toxic, safe, and durable. All parts come with round and smooth edges so you can enjoy absolute peace of mind while your baby is having fun with it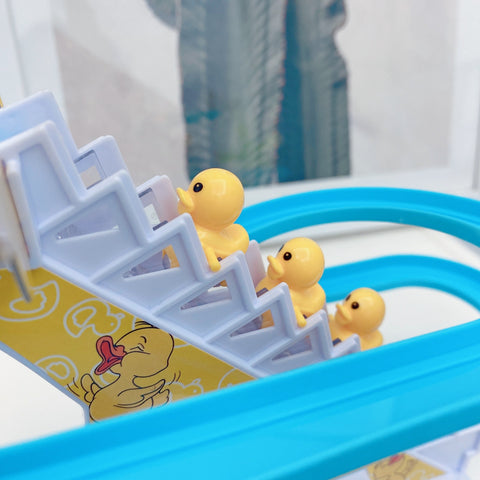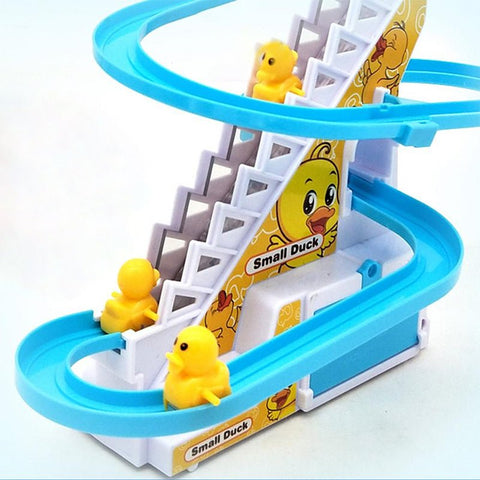 A gift that never fails to amaze 🎁
DuckSlide is that kind of gift that your baby will be excited to have today, proud to show to their friends 10 years from now, and glad to keep as a souvenir from their parents for the rest of their lives!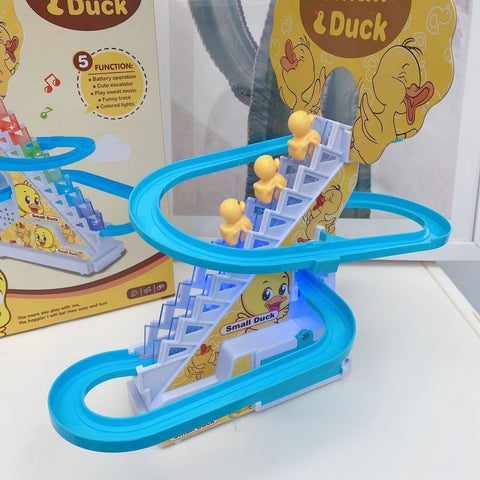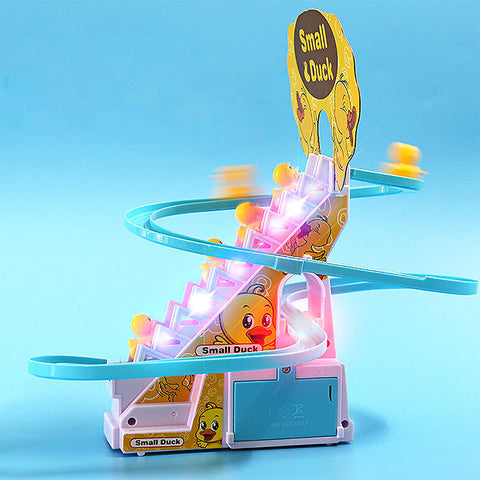 What does your package include? 📦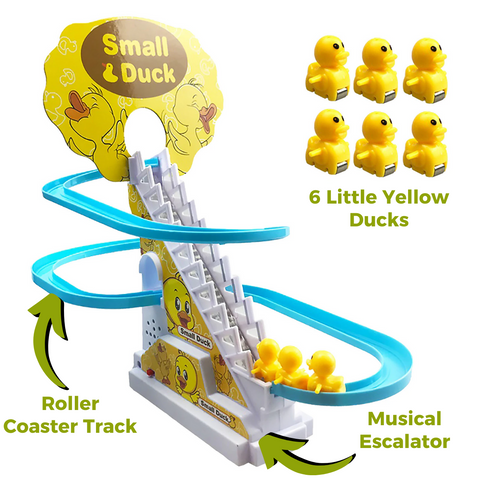 How do you assemble it? 👩‍🏫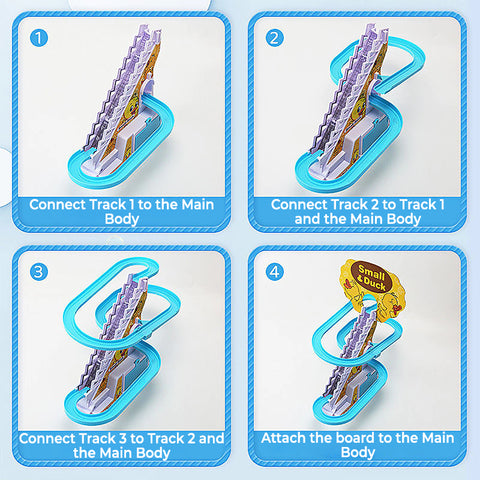 FAQs 🤔
Q- What age is it for?
A- This toy is suitable for ages 6 months old and up (toddlers younger than 3 years old will need parental supervision)
Q- How is it powered?
A- It requires 2 x AA batteries (not included)
Q- What are the toy's dimensions?
A- The toy dimensions are 25.5 x 14 x 5.5 cm