Fun Game At Home!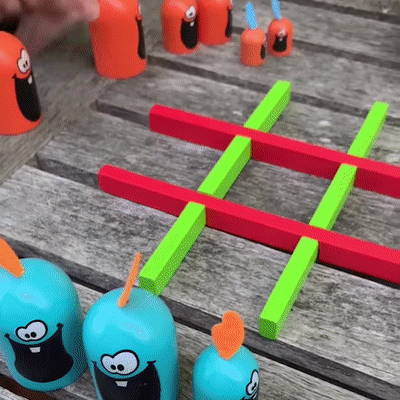 Children are unconsciously influenced to learn new information through the game of gobble game chess. Playing games can inspire children to learn new things and provide them with a deep understanding of the subject.
FEATURES
✔ Educational Toy – Helps to improve children's operation skills and eye-hand coordination, as well as color and shape recognition and imagination.
✔ Elaborate Design – Each memory chess game set includes 4 plastic strips, 6 small chess, 6 middle chess, and 6 large chess, painted in two different colors, great for kids to play a gobble board game, bright colors are appealing and eye-catching.
✔ Cultivate Communicative Ability – The memory chess game is an interactive activity for both children and parents that helps to cultivate and exercise children's communication skills while also encouraging parent-child bonding.
✔ Superior Quality – Made of high-quality ABS and eco-friendly paint material, with smooth and soft edges that are safe and durable, and will not harm children's fingers or skin.