FUN & LEARN : For children, it's important for them to go to preschool education which is easier to correct the gesture and writing method of holding the pen. The interesting activities in the workbook can bring a lot of educational fun for your children. Each preschool copybook page contains interesting, effective and practical exercises so that children can get valuable eye-hand coordination and other handwriting skills.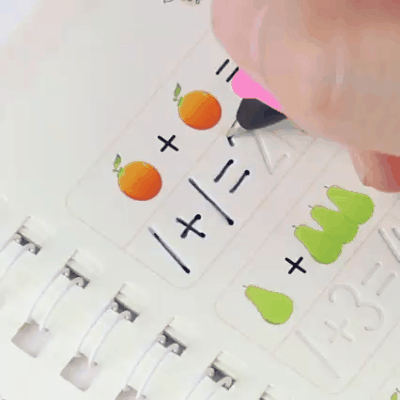 EASY TO UNDERSTAND : It is a good way of early education. Children can develop basic skills while playing our preschool workbook! This series of workbooks contains a wealth of exercises to help children develop the eye-hand coordination skills necessary for learning to write clearly.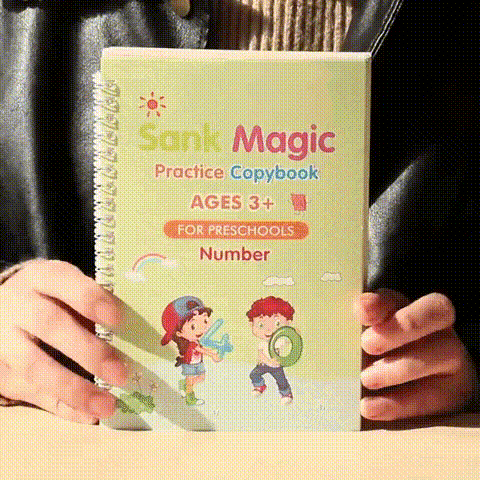 PACKAGE INCLUDES : For Each transcript, we offer a set of pencil jackets for you. It's convenient for children to reuse this copybook because the handwriting will disappear within 15 minutes of writing. It's includes1 pen holder and 5 refills, children can practice for a long time.
QUALITY : The paper is thick, not easy to smudge and not easy to stain. The pen holder is made of silicone, which is 100% safe for children.
SKILLS : Building basic skills helps your little ones learn their letters, numbers and pictures on every page. It is a great tool for developing fine motor skills and eye-hand coordination.
INK : The pen with special ink will gradually fade within 30 minutes after writing, and the books are reusable.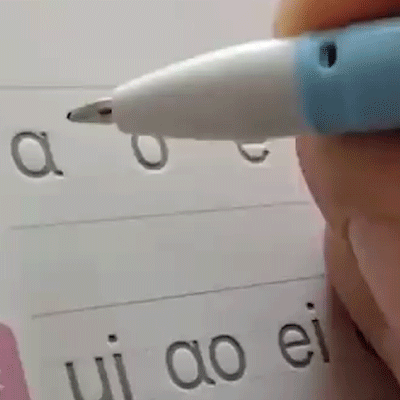 GROOVE : The books are designed with special grooves which can lead your handwriting correct and beautiful.
GRIPS : This set contains a pen and a grip with random color. It not only helps correct writing grip posture but also makes the writing more funny.