MAKE YOUR HOME A UNIQUE PLACE
Sand Art is a completely unique and constantly changing piece of art. It will always make a different sand shape. 
Sand Art is a perfect and unique gift to surprise a loved one. It's ideal to add to any decor, to put on any desktop or furniture.
Did you know that the gentle movement of the sand relieves stress, relaxes the eyes and increases patience? Its dynamic movements favor the development of intelligence and improve mood ✨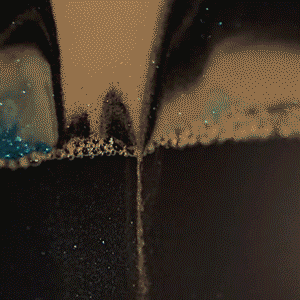 THE ART IS IN THE DETAIL
✔️ Artisan production
✔️ 6 different colors
✔️ Brings calm and serenity
✔️ Not available in physical shops
✔️ Surprise your guests with an original and futuristic decoration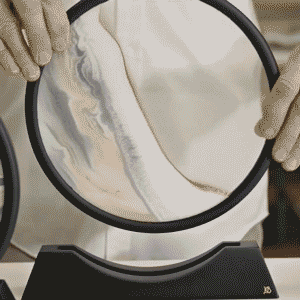 Sand Art is a majestic beauty, an all-time classic, perfect eye-catching shape regally sitting on its own throne. 
With this sleek modern black design and brilliant sand blend, it is destined to go with any decor. If you are giving this as a gift, you know it will be an instant hit!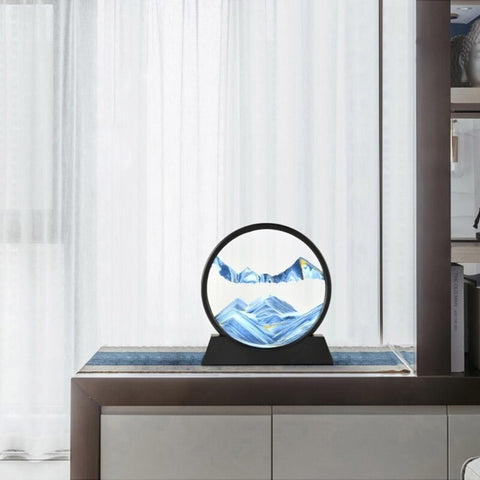 SIT, LOOK AT IT AND RELAX 
Choose from multiple sand colors to decorate your home in your style and start your collection with your first ever completely unique and ever-changing art piece.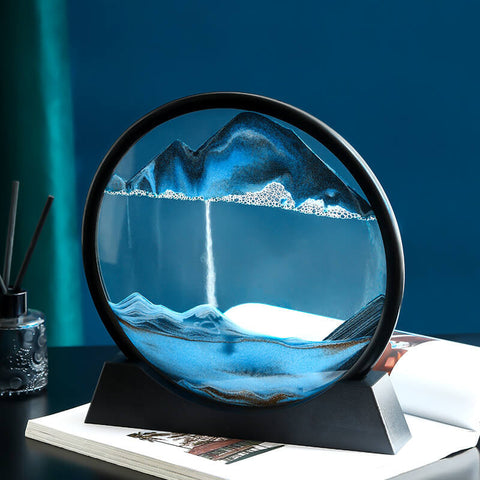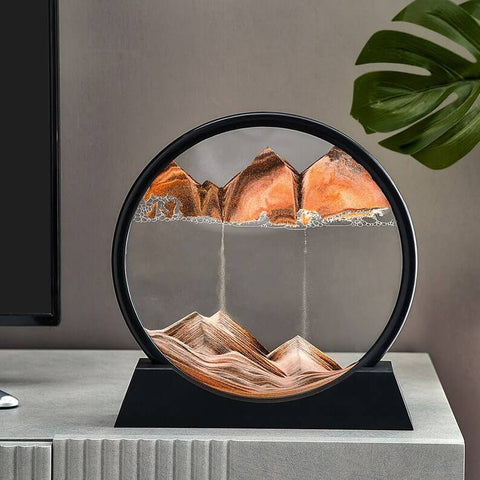 Size guide: 7 in (19 cm); 11 in (27 cm)
Will the different colors mix up altogether?
No, not at all. We use different types of sands, with different sizes and densities to prevent the sands from mixing together with time.
10,000+ satisfied customers