A perfect Birthday and Anniversaries gift. Beautiful, delicate, hand-painted wooden 'Flowers of the Year' tell stories of family, friendships, and life events.
Tips: Mother's Day is coming!! 🌸Get it for your moms now!!!😘 It takes 3-5 days for customization after placing an order!!! After the manual customization is completed, it will be shipped immediately in a gift box!!!❤️❤️❤️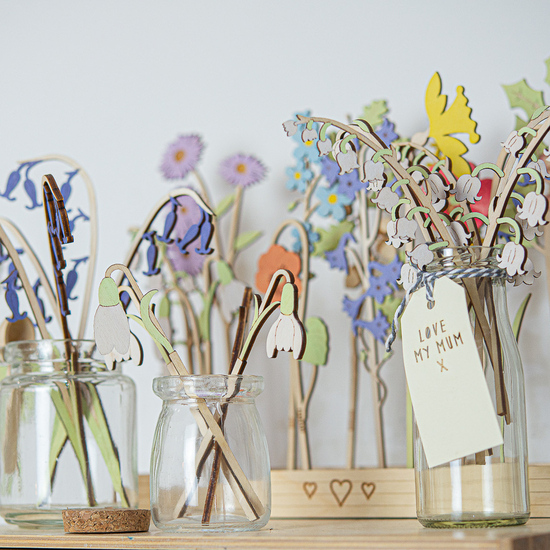 Height varies for each flower stem, from the Snowdrop at 14cm tall to the Holly at 23.5cm tall.
The Flower Box for 2-3 flowers is 14.5cm wide, 4-5 flowers 20cm wide, and 6-8 flowers 29cm wide. All boxes are 2.5cm high and 5cm deep.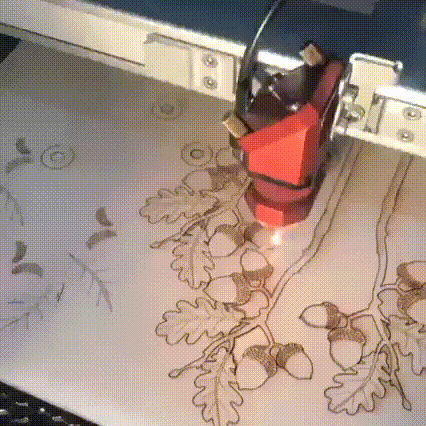 Just like birthstones, each month of the flower year is represented by its own flower, letting you tell your stories through blooms and stems to give a gift that is truly meaningful and individual.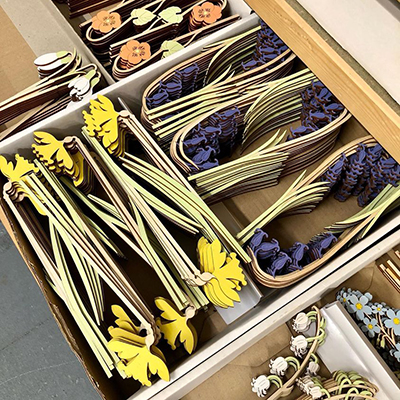 These delicate hand-drawn laser-cut wooden flowers are beautifully painted and can be personalized with engraving along each stem recording names, dates, or unique words. Options to further personalize the front of the Flower Box and make it all your own, creating a unique and special gift for her.
Beautifully packaged, perfect for wrapping and gifting. Designed to be easy to post, fitting through the standard letterbox. Full assembly and flower care instructions are included.
A perfect Anniversary gift …especially woo the 5th wedding anniversary.
Variations
Two to eight flowers can be displayed in a 'flower box', the price varies accordingly to the number of stems and personalization selected.
THE FLOWER YEAR:
January: Snowdrop
February: Viola
March: Daffodil
April: Bluebell
May: Lily of the Valley
June: Forget Me Not
July: Larkspur
August: Poppy
September: September Flower/Aster
October: Oak & Acorn
November: Winter Jasmine
December: Holly