Washing windows has never been easier.
EasyWipe  is the brand new magnetic glass brush that allows you to wash windows from both sides at once. Washing the windows on both sides will no longer be so tiring.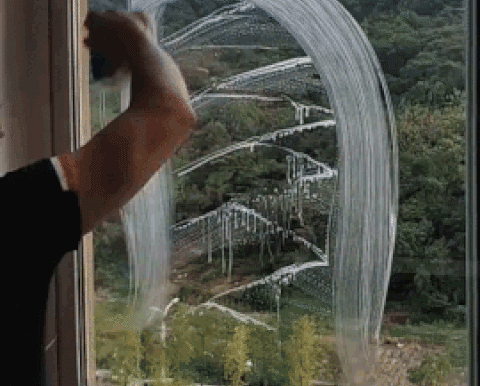 Increases the safety and cleanliness of the glass.
EasyWipe  allows you to clean the outside of windows while staying inside the room. There is no need to look out, or to put yourself in dangerous positions with the risk of falling out of the window.
This device greatly increases safety when cleaning.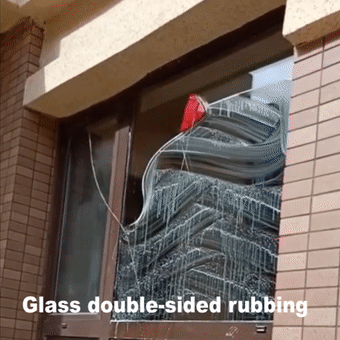 How the EasyWipe magnetic brush works.
The two components of the brush are equipped with a powerful magnet that allows them to remain attached despite the thickness of the glass.
EasyWipe  has 2 natural rubber wipers, 1 on each side, which guarantee perfect cleaning and without leaving scratches.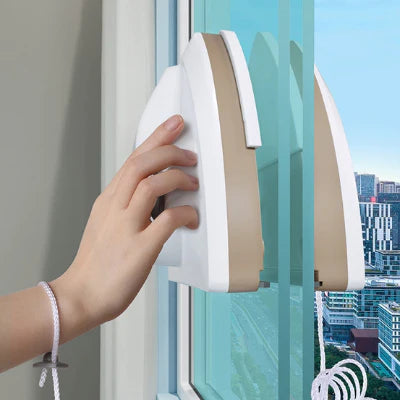 Why EasyWipe is better than traditional methods.
✓ Triangular Design: The brush has a triangular design that can clean corners with ease.
✓ Duplex functionality: faster, more efficient, can quickly clean the glass with only half the effort.
✓ Suitable for multiple uses: can be used for sliding doors, windows, shower walls, mirrors and glass surfaces.
✓ Maximum safety: the cleaning brush is equipped with a safety cable on one side to prevent it from falling!
Not sold in stores – Online Exclusive!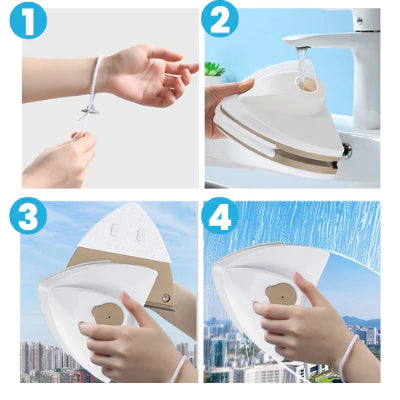 We offer the best customer service.
Customer experience ranks first on our list of priorities.
You will receive the Tracking Code via Email or SMS within 24 hours of your order.
Our  Support Team is available 7 days a week  for any information or request.
All our customers are covered by the 30 day money back guarantee.