Features
PET LOVER-Calling all frustrated pet parents! Keep your clothes and home fuzz-free with the roller for pet hair. It works like a charm on furniture, upholstery, and anything riddled with fur.

NO MORE FUR MESS – Go ahead, give your furry friend some love! Keep dander at bay with our reusable lint brush remover. You no longer need to buy hundreds of lint roller sheets for a hair-free haven.
SUPER-CONVENIENT TO USE – No need for sticky tapes or adhesive papers! Slide this upgraded lint roller for pet hair back and forth like a handheld vacuum, and this cool gadget traps the hair into the receptacle.
EASY TO CLEAN – Upon picking up loose pet hair, simply press down on the release button to open and empty out the fur remover's waste section. Get ready to expand your wardrobe with more white or black clothes.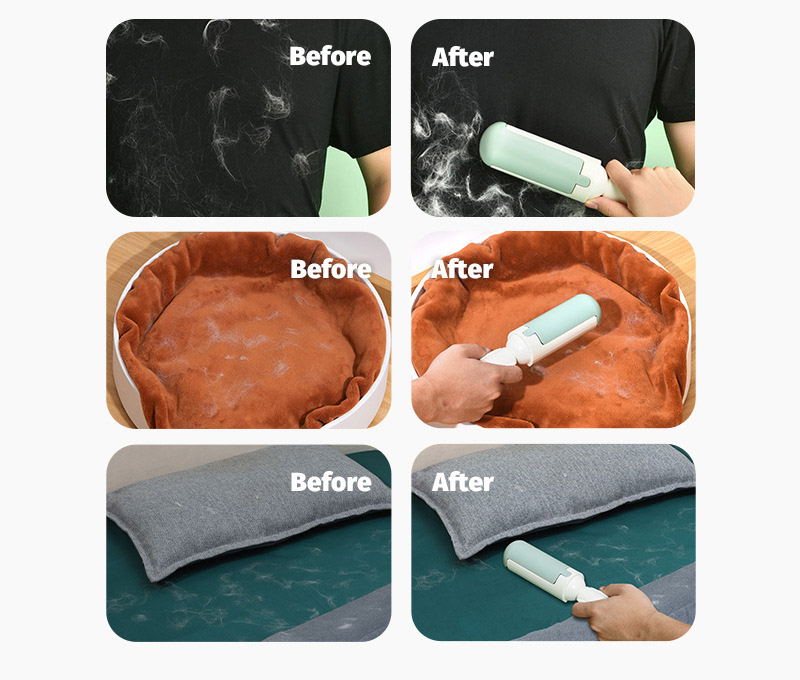 Specification
Material: PP
Product Size: 24.9×5.4×5.9CM, 98g
Package Size: 10x28CM (plastic bag)