Still WORRYING about the phone screen is too small?
3D Phone Screen Magnifier SOLVES the PROBLEM!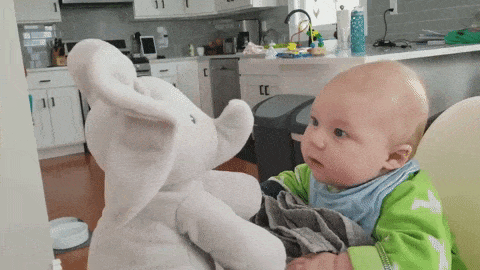 It is LIGHTWEIGHT and CONVENIENT, the Magnifier provides AFFORDABLE and clear magnification that you can take with you wherever you go.
Product Features:
EYE PROTECT – Instead of staring at the small screen of your phone, zoom in and you'll see a brighter, more beautiful, different color. Mobile phone screen can be MAGNIFIED 3 times, picture clear and vivid, dynamic feeling stronger! 
BEST VIEWING EXPERIENCE – Use HD amplification optical technology, no power-driven, no-cost, energy-saving, and environmental protection.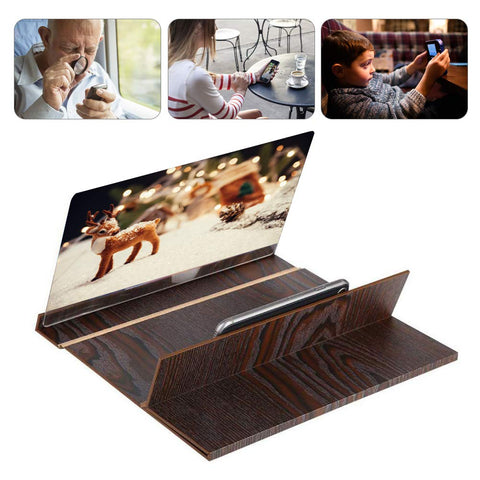 SUITABLE FOR ANY MOBILE PHONE – Cellphone screen magnifier cell phone enlarger 3D HD movie video amplifier foldable holder stand compatible with iPhone and all Smart Phones. Also it's suitable for all various occasions – indoor, camping, journey, leisure etc.
CONVENIENCE – Reduce the eyes fatigue when you watch videos on the phone. Folding design, small volume, convenient carrying on business travel.
How To Use:
SIMPLY move the screen up from the folded position, PULL on the smartphone holder located on the base behind the screen to flip it up, and place your cell phone in the horizontal/sideways view position.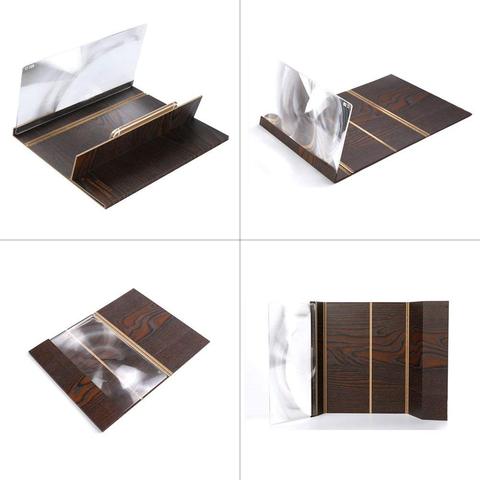 Package Includes:
1 x 12-inch mobile phone screen amplifier bracket