Air Conditioner Fin Repair Comb

What to Do With Bent or Clogged Condenser or Evaporator Fins?
AC fins are so delicate that they can bend easily. With normal use, air conditioner fins can also get clogged with dirt and debris. When the fins are bent or when they get clogged it causes a major restriction in airflow that would usually pass through the air conditioning system, which means a decrease in efficiency for the entire AC.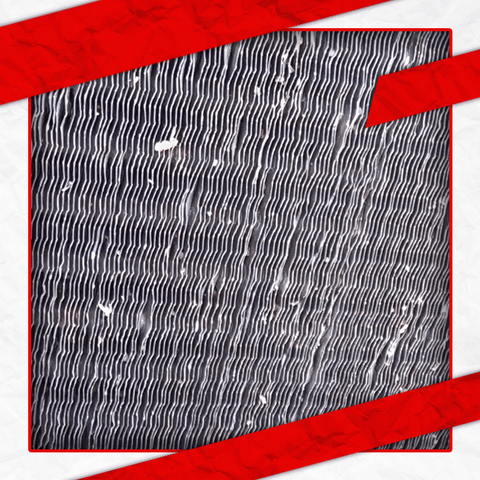 When an AC has to work harder to create the cooled air because of less airflow, it can mean higher utility costs and an air conditioning system that will wear out more quickly because of overuse. The Air Conditioner Radiator Condenser Fin Comb is a professional tuning kit that allows you to restore the fins back without damaging the fins. Bent fins will render the exchange of heat to be less efficient.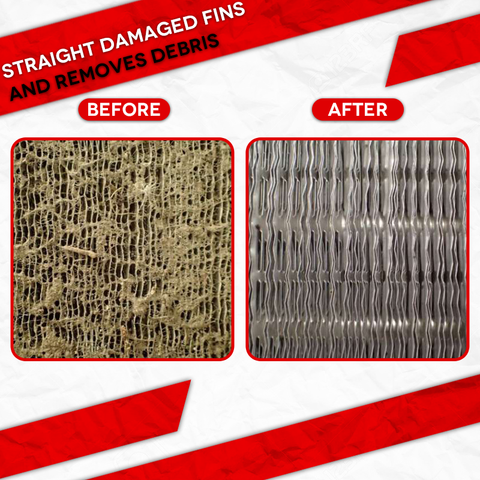 The Air Conditioner Radiator Condenser Fin Comb comes with 6 different fins measurement for your different needs. Match the teeth to the spacing of the fins on your air conditioner, then draw the comb slowly and carefully over the fins.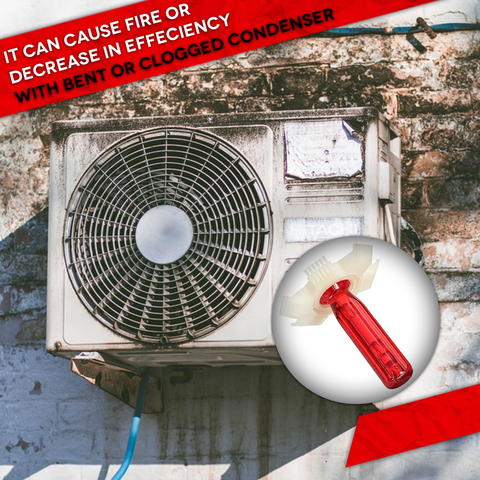 FEATURES:
Universal use for all condenser and evaporator coil and car radiators with slat spacing of 8, 9, 10, 12, 14 and 15 fins inch.

Fin comb for straightening and removing debris in order to avoid loss of performance.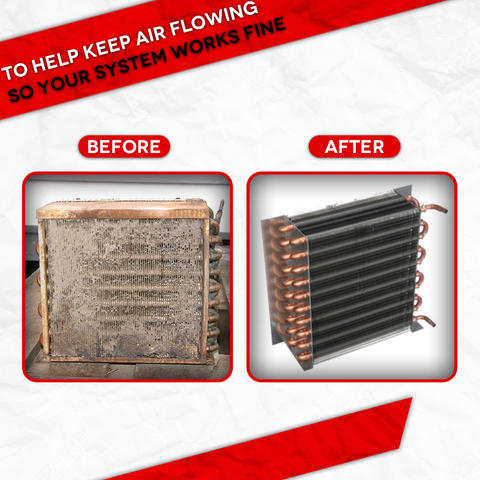 One tool with 6 different settings.

Can be used on oil coolers and air conditioner condensers.

Spray the fins and the tool with lubricant. Try a soap instead and rinse it off.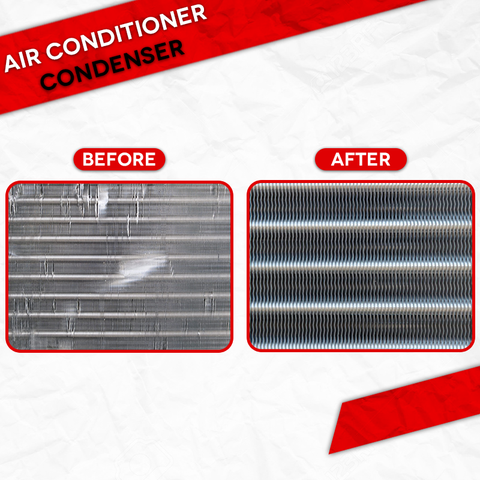 SPECIFICATIONS:
Material: Plastic

Color: White + Red

Size: 11×8.5cm/4.33×3.35″

Quantity: 1 Pc
PACKAGE INCLUDES:
1 x Air Conditioner Radiator Condenser Fin Comb