🥩Create Succulent Meats Bursting With Flavor in Minutes!
Have you ever let your favorite cut of meat soak for hours only to find the center as edible and satisfying as a piece of cardboard?🤔
Marinade Meat Injector ensures you never have to settle for dry or bland food. With a practical and functional design, it penetrates deep to deliver optimum flavor infusion throughout.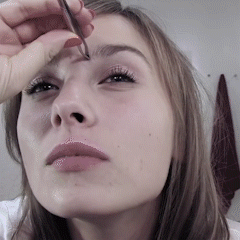 The needles puncture any meat or poultry with ease, ensuring you can enrich the taste of tough or thick cuts. Be a cooking master with this injector for home kitchen & outdoor barbecue party now!
FEATURES
Dual Functions – Meat tenderization & flavor enhancement at the same time!

Easy Flavor Enhancing – Built-in Plunger releases Marinade into meat via 3 Needle-like applicators. It allows quick saturation of the interior of food with flavor enhancing ingredients

Meat Tenderizing – 27 stainless steel needles and 3 stainless steel needle injectors break the structure of the meat with ease, giving it a tender taste

Higher Cooking Efficiency – Enjoy deeper and quicker penetration of marinades up to 40% reduced cooking time!
Even Heating – Quicker cook throughout chicken and other meats with uneven thicknesses

High-Quality Material – Made of durable 304 stainless steel & high-quality plastic

Wide Applications – Perfect for intensifying the flavor of roasts, steaks, chops, brisket, pork, chicken and more

Safety Lock – Flavor injector is simply disassembled and cleaned for repeated use; meat tenderizer needle has a safe lock

100% Safety & Healthy

 – Made of 100% food-grade material with no harmful chemicals
NOTE
You must use a gravy without a large fraction and the tenderer will work as it should.
The Marinade Meat Injector is supplied with a special lubricant. It is not harmful but must be washed before use.
The needles through which the marinade is injected are turned inward, which allows it to be washed and not to stain everything around.
For simplicity of washing, it should be disassembled as in the figure and rinsed with warm water.
Material

: Stainless Steel
Size: 22.5 x 8.5CM
Weight: 278g
PACKAGE INCLUDES
1 x Marinade Meat Injector