Safely Repel 

Dangerous

 

Fleas & Ticks without Chemicals

!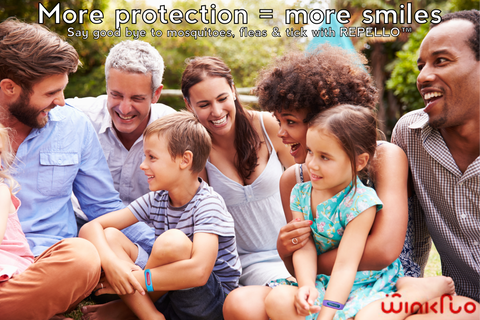 Special EXTRA 40% Off for returning customers use code at checkout: "ReorderRepello"
2023 TOP RECOMMENDED PRODUCT BY OUTDOOR LOVERS
No one likes uninvited guests!
Especially those who will harm your family and yourself!
Imagine not having to
physically brush/check
 for Fleas and Ticks every time you go outside… 

Introducing Our

Newly Formulated

 Repello 
!
It's probably the Best Investment you can make for your long-term health.
Designed by a team of Elite Doctors!
Made from our proprietary blend of natural essential oils that are non-toxic. 
It was created to keep us protected, but safe as well from dangerous chemicals. 
Unlike other brands of pest bracelets, we have used organic ingredients and tested it on many people from campers to even gardeners to ensure safety! 
Perfect for the Outdoor's Person!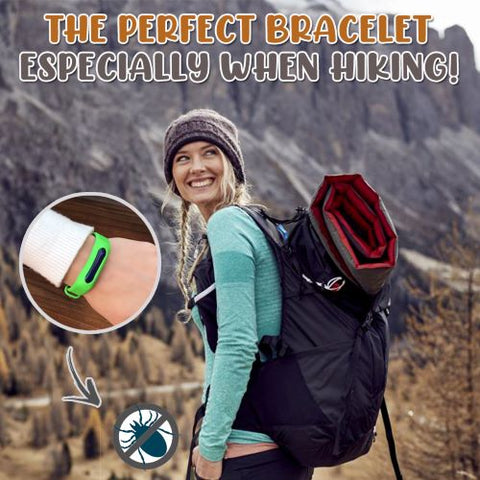 Benefits:
Easy to Use: Simply put it around your wrist or ankle like a regular bracelet! Naturally fight off dangerous ticks, fleas, and mosquitoes so you don't need to visit the ER!
Unnoticeable: Comfortable, non-greasy, and orderless meaning no chemical smell!
Water Proof: No need to waste time taking the bracelet off each time you go to the beach, pool or even when it rains! Just Set it and Forget It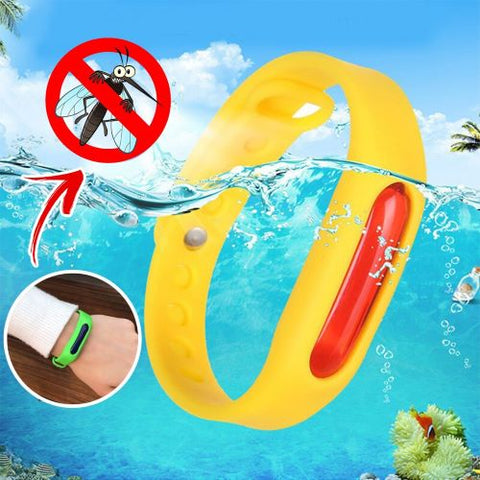 100% Natural Ingredients: NEW & Improved! Made from natural ingredients that are suitable for any outdoor lover! Created with ONLY 8 essential oils,

Citronella, tea tree, lavender, eucalyptus, mugwort, lemon, chamomile, peppermint

and that's it! The bracelet itself is made from silicone.
Tested on and over 1000 campers with Positive Results!
Safe for Humans: Using Non-toxic organic ingredients to Repel fleas and ticks, children and friends will still be able to enjoy the outdoors without the fear of being bit by pests!
Long Usage: Protects you up to 30 days of constant Flea and Tick repellant so you can be worry-free! (If left unopen it will be effective for 3 years)
Cost-Effective: Saves you

Money

from

Expensive

treatments or even Emergency Room Visits!
Repllo™ guarantees to

alleviate Flea and Tick problems

so you can live stress-free about your well-being.
Be Bold


Stop the PEST!
Ticks/Fleas/Mosquitos can cause serious damage to our health, while the greatest danger is not in the bite, but in those diseases that the insect carries such as Lyme disease
.
We know parasite problems can be tough and 
expensive
to fix, the good thing is we can now avoid them, with the Repello
!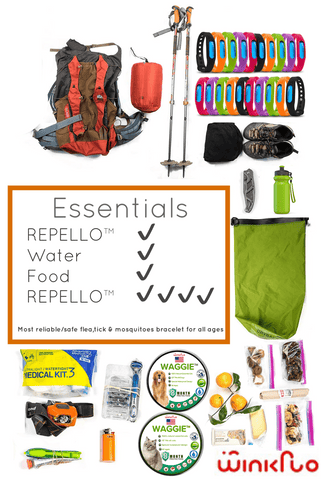 How it works
Repello
 begins to work after putting it on.
Natural
insecticidal substances begin to emit and 
spread
 out from the bracelet, spreading an invisible
force field
around you, protecting you from
dangerous pests
!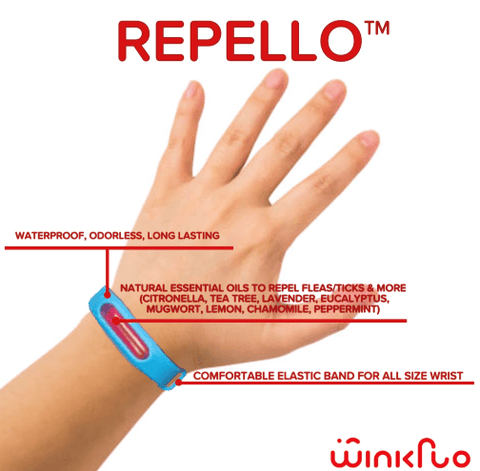 WHY IS Repello THE BEST CHOICE?
✓ Best Anti-Flea, Tick, Mosquito Bracelet on the Market (More Safe and Effective compared to others)
✓ Best Investment for Outdoor Lovers!
✓
Top Rated 5 Stars ⭐️⭐️⭐️⭐️⭐️
✓ Risk-FREE – 
More Affordable than an expensive ER Visit + It's FREE Shipping
✓ 
Effective for Keeping Dangerous Pest Off Yourself
✓ 
Live Stress-FREE Knowing Your Health is in Good Hands
👉🏼 
Order Now & Stop Deadly Parasites!  🕷
💡

ADDITIONAL TIP

💡

Put the Bracelet on your backpack or camping gear when outdoors, it will prevent pests from hitchhiking a ride back to your home. 
SO, WHAT ARE YOU WAITING FOR?
Scroll Up and Click 'Buy Now' to try the Repello today like thousands of outdoor lovers have already, and finally be able to enjoy a parasite-free life! 
BEWARE of Imitation Devices* 
(They are less effective and can cause harm to yourself)
Buy 2 or More and Get an

EXTRA 10%

Off with Discount Code:

Repello10
*NOT SOLD IN STORES*
UPDATE

: 
Due to the
huge increase
in social media attention
and COVID 19
, we're running 
extremely low
on these, and delivery times might take 2-3 weeks,
so hurry and

 Buy Now 

before it's all gone
. 
*If you are not satisfied with your product, contact us*