Sticky, Reusable, SIMPLE

Looking for a more efficient 💰 way to keep your clothes lint and hair-free?
Say goodbye 👋 to messy lint, hair, and dander on your clothes and furniture, and say "hello" to the Roll Master™!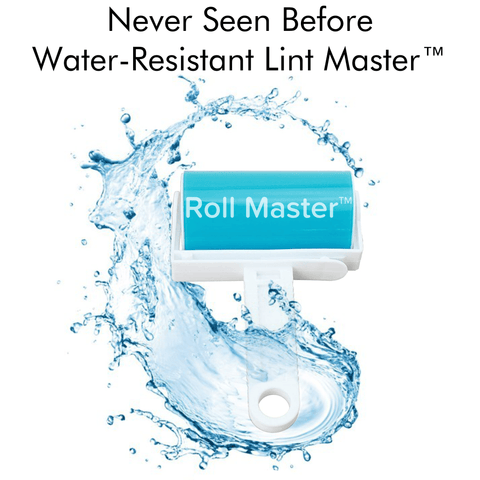 This unique lint roller uses a specialized gel adhesive that instantly traps lint and hair for more than just one use! 🙌
Simply wash the roller after every use and you'll find them sticking to lint and dander once more!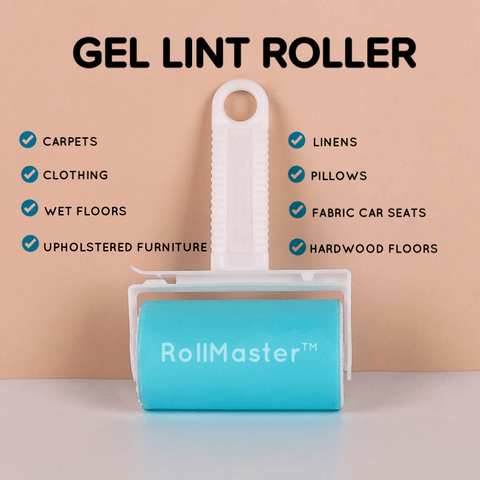 Benefits
Quick: Roll, Wash, Roll! Clean any surface including fabrics, furniture, curtains, pillows, carpets, and floors FAST!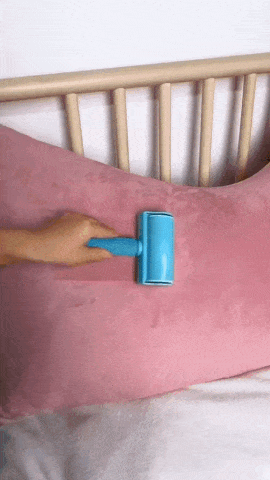 Washable: Unlike most lint rollers, Roll Master is made of silicone. Just as sticky as traditional style rollers, but you can rinse it clean after you're done! 🧼
Clean by rinsing warm water to release dirt so you can use it over and over.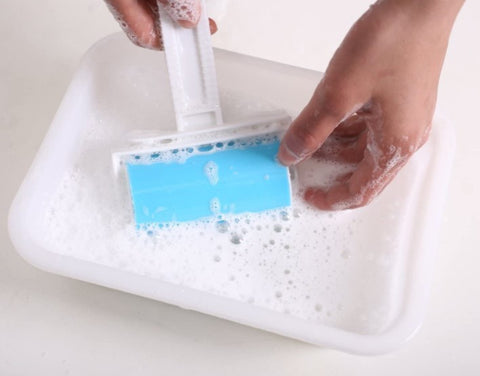 Reusable: The Roll Master  surface is a super-strong adhesive that can be wiped off even with tiny dirt. Save Money, NO environmental waste at all! 🌿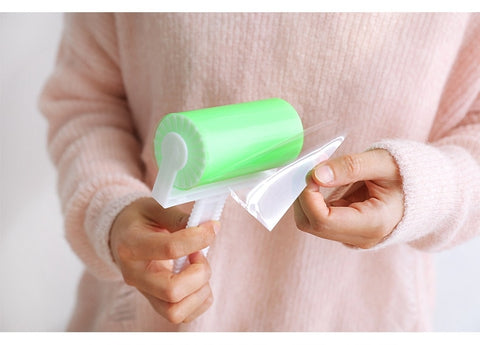 Portable: Use it at home, office, vehicle, and great for travel. You can even store it in your car for emergencies! Bring it anywhere! 🚗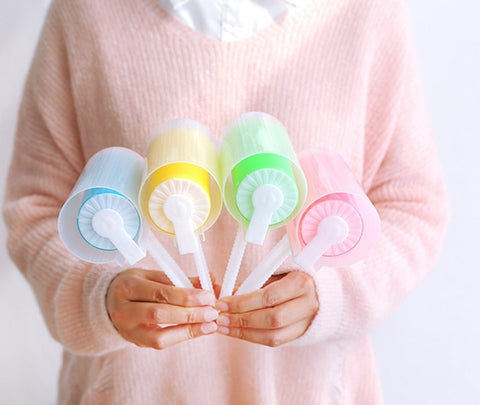 Strong & Durable: The handle of the roller is built with multiple layers of compressed plastic to ensure it will last for years! 💪
How It Works
Roll Master uses a soft, and sticky silicone material that sinks into hard-to-reach areas to lift out deep-rooted dust, lint, and grime that traditional rollers would miss.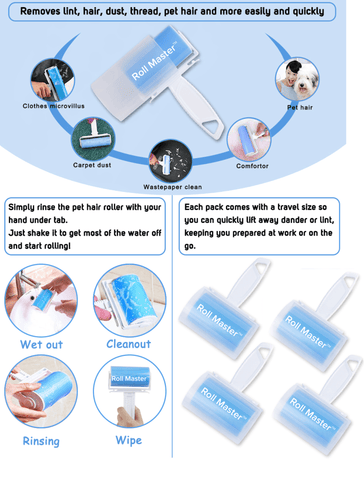 Works best for:
Carpets

Rugs

Bedding

Pillows

Blankets

Clothes

Car Seats & Floor

Any fabric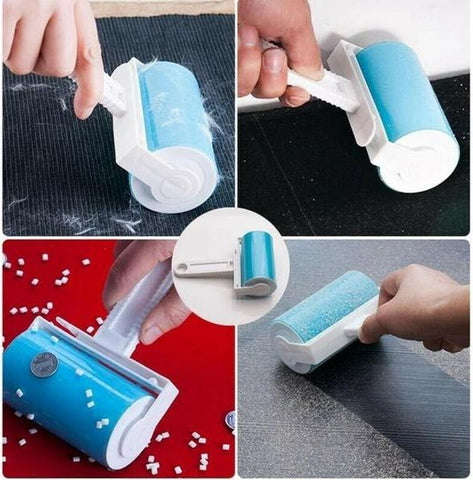 How to Use
1. Please tear off the protective film on the surface the first time.
2. After use, you can use detergent or just water to wash the roller.
3. Give it 1 minute to dry, then used it again.
Stop wasting money on disposable lint removal products or dealing with furry clothes and furniture just because you ran out of tape. 🚫💲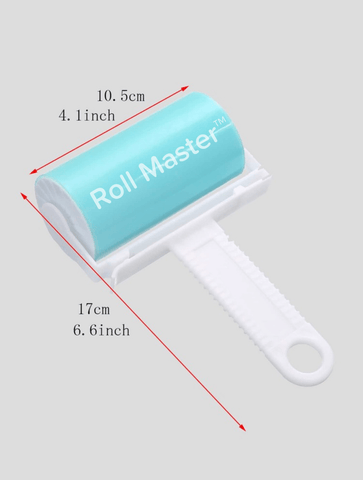 Specifications:
Material: PP+TPR
Weight: 106g
FAQ 
 Does it leave a residual on the surface that was cleaned?
– No it doesn't.
 Can these be put in the washer?
– No, but you can wash it in the sink
How long will this last?
– Rated for 8500+ wash cycles
WHY IS Roll Master THE BEST CHOICE?
✓ Best Portable Gel Lint Remover (Faster and Effective compared to others)
✓ Best Investment to save time and money!
✓ Rated 5 Stars ⭐️⭐️⭐️⭐️⭐️
✓ Risk-FREE + Affordable + It's FREE Shipping
✓ Effective in removing lint everywhere.
✓ Live Lint-FREE 
✔️ Order Now & Make Your Life Easier! ✔️
SO, WHAT ARE YOU WAITING FOR?
Scroll Up and Click 'Buy Now' to try the Roll Master today like thousands of people have already, and finally be able to remove lint easily!
–
BEWARE of Imitation Devices*
*NOT SOLD IN STORES*
UPDATE: Due to the huge increase in social media attention and COVID-19, we're running extremely low on these, and delivery times might take 5-15 days, so hurry and Buy Now before it's all gone.